Brighten Your Teeth with KöR Whitening
Dental stains can detract from the brilliance and vibrancy of your smile. If you have surface stains or deeper discoloration, Drs. Don Czaplicki and Cathleen Czaplicki offer KöR whitening at their Milwaukee, WI, practice. This unique combination of in-office and take-home treatments has proven results. Unlike other whitening methods, KöR can address discoloration caused by food and drinks as well as medication and genetics. The scientifically developed application protocol and high-potency formula can transform your smile and your self-confidence.
Are You a Good Candidate?
Although traditional whitening can remove surface stains, the KöR bleaching method can also address:
Tetracycline stains
Fluoride stains
Geriatric staining
As a large part of the treatment will be performed at home, you should also be committed to your proposed treatment plan.
What to Expect during Treatment
In order to provide you with the most precise treatment, one of our doctors will first take impressions to create your custom-made KöR-Seal™ trays. These trays will fit snugly over each arch, sealing the whitening gel and ensuring it evenly coats the surface of your teeth.
Once your trays are ready, you can begin your at-home treatment. For two weeks, you should wear your whitening trays while you sleep. At the end of the treatment period, you can return to our office for a final whitening procedure. During this visit, our doctors will apply a dual-activated, tri-barrel hydremide peroxide gel to add the finishing touches.
While traditional trays are only effective for approximately 35 minutes, KöR trays can continue to whiten your teeth for up to 10 hours after application.
Depending on the condition of your teeth and your desired results, this method can whiten your smile by up to 16 shades. Although the results are long-lasting, our doctors will schedule follow-up appointments to maintain the brilliance of your smile.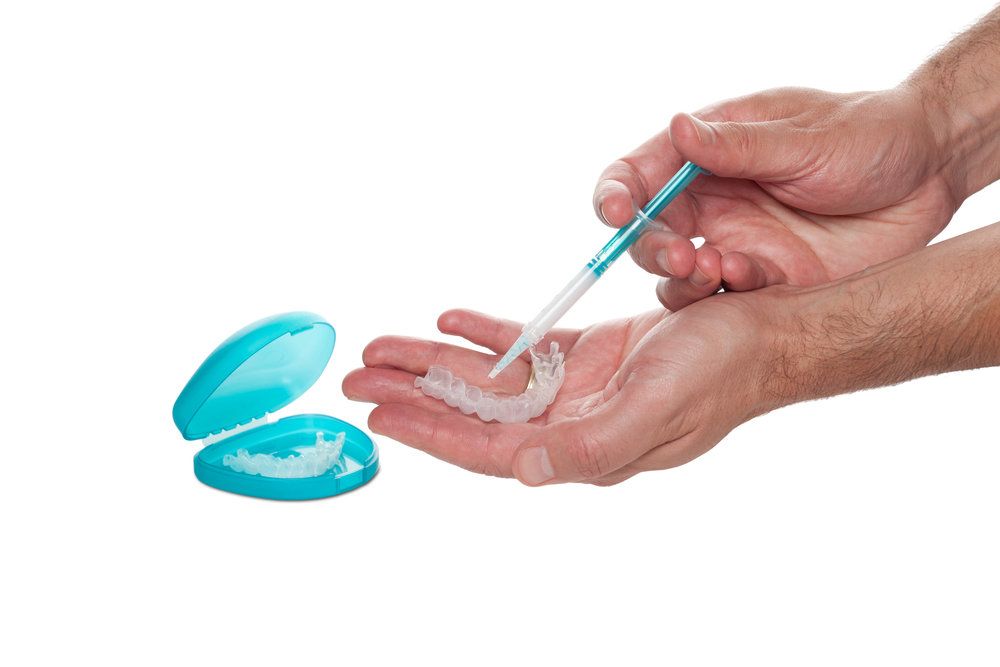 Why Choose KöR
Although KöR is slightly more expensive than conventional teeth whitening treatments or store-bought products, it is widely recognized for its efficacy.
Scientifically Designed
This is the only whitening system that requires refrigeration from the moment it is manufactured to the moment it arrives at the office. Refrigeration helps to keep the molecules stable for more predictable results. The treatment is designed to target surface stains on the enamel as well as stains affecting the dentin, or deeper layers of your teeth.
Effective
KöR uses potent whitening gels that break down stains and restore brilliancy, without the need for lasers or ultraviolet (UV) lights. With over-the-counter, generic whitening trays, the gel can easily interact with your saliva, which lowers the effectiveness of treatment. However, KöR-Seal trays are designed to keep saliva out and the whitening gel in. While traditional trays are only effective for approximately 35 minutes, KöR trays can continue to whiten your teeth for up to 10 hours after application.
Schedule a Consultation
If you are unhappy with the shade of your smile, KöR whitening can provide incredible benefits. Teeth whitening is a fantastic standalone treatment. However, it can also be combined into a custom smile makeover for additional enhancement. We can perform most cosmetic procedures in our office, so you can receive the care you need and deserve under one roof. To learn more about our teeth whitening options or our other cosmetic services, call us at (414) 427-9090 or send us a message online.