Restore Health to Your Smile with Dental Fillings
Nearly all adults experience cavities during a lifetime, and untreated decay can lead to serious oral infections, tooth loss, and overall health risks. Dental fillings are a simple and effective way to stop the spread of decay and strengthen weakened teeth. Drs. Don and Cathleen Czaplicki provide both amalgam and tooth-colored dental fillings to restore teeth following cavity treatment at our Milwaukee, WI, dental office.
How Cavities Form
Acids in the mouth can sap minerals from tooth enamel over time, leaving softened areas of demineralization. These soft spots are prone to bacterial infection, which causes cavities. Teeth that develop decay must be professionally treated by a dentist or it will advance to cause more serious dental, and potentially overall, health concerns. Cavities can produce a variety of symptoms:
Dark spots on teeth
Toothache
Pain when biting or chewing
Sensitivity to heat and cold
Tooth pain when eating sweets
Because some cavities do not produce any symptoms, Dr. Don or Cathleen Czaplicki can examine your teeth and take x-rays to determine whether decay is present. This it why it is so important for our patients to maintain regular exams and check-ups.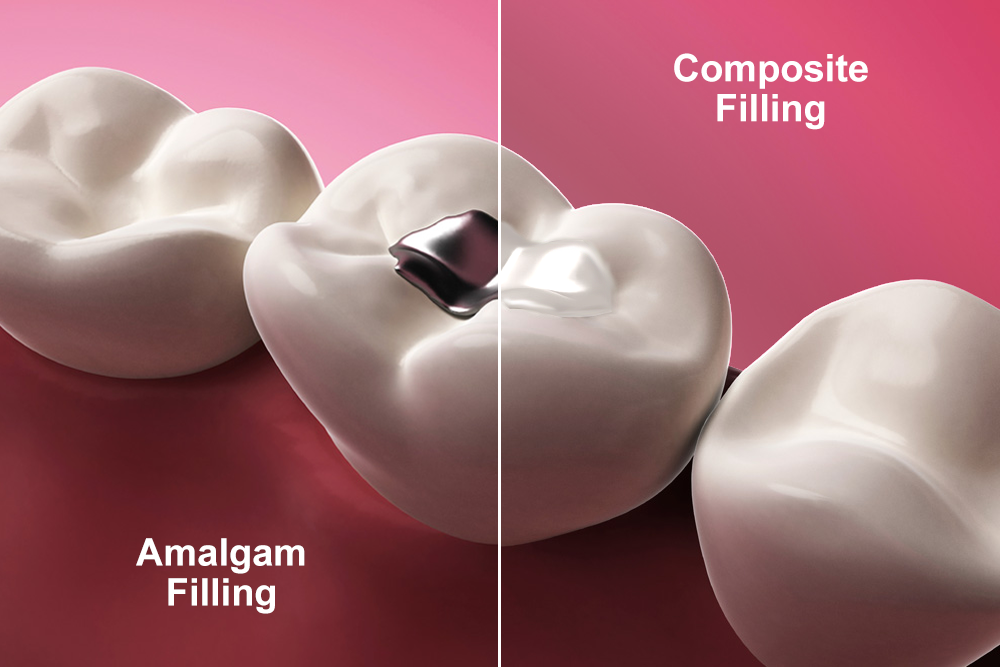 About Dental Fillings
Small to moderate cavities can often be treated with dental fillings. We offer both amalgam and composite resin fillings in our office.
Placing a dental filling takes a single visit. In some cases, small, surface cavities do not require anesthetic. However, your comfort is a primary concern to our staff, so if you need anesthesia, we will administer it. Then, the dentist will remove decay and bacteria from the tooth, creating a clean space that requires restoration.
Composite resin fillings are often preferred for their ability to blend seamlessly with enamel, producing a lifelike finish.
Depending on your needs and the location of the cavity, your dentist will recommend either an amalgam or composite filling. Composite resin fillings are often preferred for their ability to blend seamlessly with enamel, producing a lifelike finish.
After placing your restoration and ensuring a precise fit, the dentist will ask you to close and open your mouth to assess how the opposing teeth fit with your new filling. Any adjustments can be made right then, and you will be ready to leave with your new filling intact. Depending on the size and location of your filling, you may notice lingering sensitivity. This should subside over about a week.
Care and Longevity
Fillings do not last forever. Amalgam fillings generally last for 10 to 15 years, while a composite resin filling should last five to seven years. Care for your restored tooth as you do natural, healthy teeth. Brush twice a day, floss daily, and visit our office every six months for a checkup and cleaning.
Other Options
Fillings are the most conservative type of restoration but a moderate to large cavity may require an inlay, onlay, or dental crown. These options are traditionally fabricated in a dental lab but we can often place same-day restorations thanks to our advanced CEREC® technology. In some cases, when fillings need to be replaced, inlays and onlays are recommended.
Schedule an Appointment
If you have a toothache or think you may have a cavity, contact our office now to schedule an appointment. Our team is here to help you enjoy optimal oral health, so you can strive to retain your natural teeth for a lifetime.