Protect Your Smile with Wisdom Tooth Removal
Although some patients' jaws can accommodate wisdom teeth, in others, the third molars can cause severe discomfort and lead to complications like infection, misalignment, and damage to surrounding teeth. At Czaplicki Family Dentistry in Milwaukee, WI, we use state-of-the-art technology and the latest dental techniques to provide patients with comfortable, successful wisdom tooth removal. During your procedure, Drs. Don and Cathleen Czaplicki aim to minimize the impact on surrounding gum tissue to reduce inflammation and your recovery time. Combining exceptional care with a welcoming, kind demeanor, our dentists can put you at ease and help to ensure the longevity of your oral health.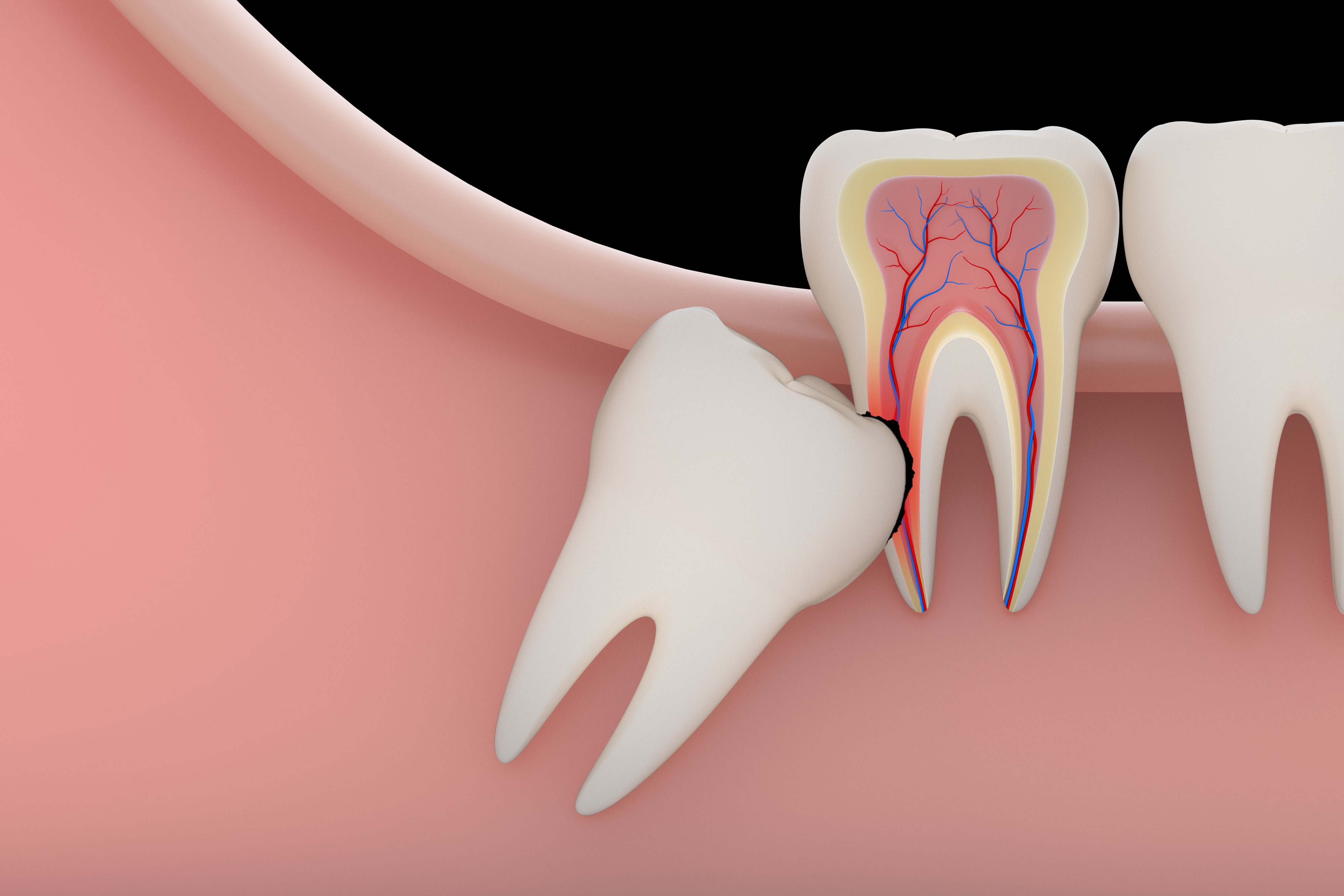 The Importance of Wisdom Tooth Removal
Wisdom teeth usually erupt during the late teens or early adult years. As most people simply do not have enough room to accommodate wisdom teeth, they commonly require extraction. Though these teeth may be hidden underneath the surface of your gums, they may be misaligned or impacted, which can cause cavities, cysts, periodontal disease, and tissue damage.
Misaligned wisdom teeth are positioned improperly in the mouth, resting at an angle that may prevent full eruption. As these teeth emerge, they can shift the position of adjacent teeth, impacting your overall dental alignment.
Impacted wisdom teeth are trapped beneath other teeth or bone. Due to their position, these teeth are unable to emerge fully and may shift surrounding teeth out of place. If an impacted tooth does break through the gum line, it can create a space for bacteria to enter and leave tissue vulnerable to infection.
As a family practice, we are able to monitor our patients from a young age and provide ongoing care. As a preventative measure, our dentists generally recommend the removal of wisdom teeth before they cause problems. Typically, we perform this treatment on patients who are between 16 and 24 years of age. This minimizes the chance of nerve damage and other complications.
What to Expect During Your Procedure
Before your extraction, Drs. Czaplicki will administer a local anesthetic and may offer sedation to provide optimal comfort. Depending upon the placement of your wisdom teeth, your dentist may perform one of two types of extraction:
Simple Extraction
If your wisdom tooth is fully erupted, your dentist will gently rock the tooth back and forth to loosen it. Then, the dentist will carefully remove the tooth using forceps.
Surgical Extraction
If your wisdom tooth is impacted, you may require surgical extraction. First, your dentist will make a small incision at the site of the wisdom tooth. The dentist will then carefully remove any bone or tissue resting above the wisdom tooth to create space for extraction. Depending upon your needs, your wisdom tooth may be removed in pieces to minimize the impact on surrounding tissue.
During your procedure, Drs. Don and Cathleen Czaplicki will work carefully to minimize the impact on your gums to reduce inflammation and minimize your recovery time.
Recovering from Tooth Extraction
For optimal results, our dentists will provide you with comprehensive at-home instructions. After wisdom tooth removal, it is common to experience some inflammation and swelling, which generally peaks three days after your procedure. For the first 24 hours, you should get plenty of rest, bite gently on gauze to reduce any bleeding, and apply ice to minimize inflammation. For your comfort, our team can answer any questions or concerns and provide personalized guidance for your recovery.
Protect Your Smile Today
With their expertise in oral surgery techniques, Drs. Czaplicki deliver safe, effective wisdom tooth removal to help protect your overall health. To learn more about your or your child's candidacy for wisdom tooth removal, contact our office today at (414) 427-9090 or fill our online form.