Periodontal Treatment: Protecting Your Oral and General Health
Periodontal care is vital to your oral health and your overall health. Caring for your gums prevents the buildup of plaque, which can develop into tartar if it is not removed on a daily basis. At-home care, including brushing and flossing, as well as routine professional cleanings, are important steps in preventing periodontal disease. If the condition begins to develop, however, we offer more extensive treatment options. Contact us if you would like to schedule a routine cleaning, deep cleaning, or consultation. Your doctor will assess your teeth and gums, and then explain the periodontal treatment options we offer at our Milwaukee, WI, practice.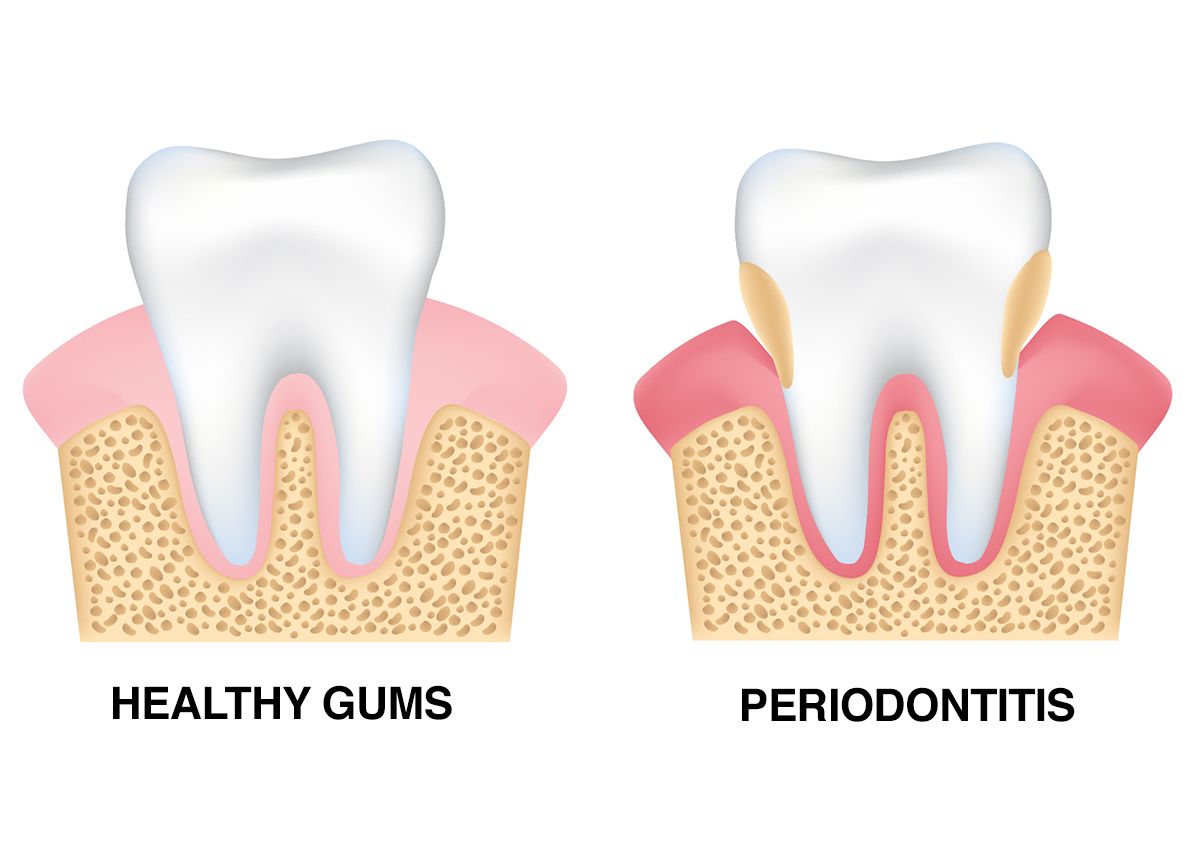 What is Periodontal Disease?
Periodontal disease, or gum disease, is an inflammation of the gums caused by bacteria. Gingivitis is the earliest stage of the disease, which left untreated, can develop into periodontitis. The most severe stage of the disease is called advanced periodontitis. We treat patients at various stages of the disease. If advanced care is required, we can refer you to a periodontist, a doctor who specializes in treatment of the disease.
What Can I Do to Prevent Periodontal Disease?
There are many steps you can actively take to help prevent periodontal disease. Brushing and flossing on a daily basis are important. You should also attend regular cleanings because tartar buildup can only be removed by a professional. We recommend most patients schedule cleanings at least every six months.
What Are Symptoms of Periodontal Disease?
It is important to take action if you notice symptoms of periodontal disease because it is most treatable in its early stages. Symptoms you may experience include:
Red, swollen gums that may bleed during brushing or flossing
Teeth that appear longer due to receding gums
Gums that have pulled away from the adjacent teeth
Persistent bad breath or an unpleasant taste in your mouth
What Are My Treatment Options?
If you are experiencing the symptoms of periodontal disease, there are treatment options available. Scaling involves using handheld metal instruments or ultrasonic tools to remove bacteria along and underneath the gum line. Root planing consists of smoothing the rough spots on tooth roots where bacteria often accumulates. Together, these procedures are referred to as a deep cleaning.
Why Is it Important to Seek Treatment?
If left untreated, periodontal disease can compromise your oral health and your overall health. Advanced periodontitis damages the soft tissue and bone that support your teeth, necessitating a gum graft or bone graft. Significant bone damage may loosen your teeth, and extraction may be required. Buildup of bacteria in the mouth can increase your risk of heart attack, stroke, and other serious health problems.
During your consultation, we will conduct a thorough examination to create the most effective periodontal care plan. Your doctor will take all the time necessary to explain good daily dental care practices. If needed, you will also have the opportunity to discuss periodontal treatment options.
How Can I Learn More?
Our practice is committed to helping our patients improve their health through proper periodontal care. Whether you are interested in learning more about preventative care or are experiencing symptoms that indicate compromised gum health, contact our office and schedule a consultation today.