Minimize Your Risk of Decay and Cavities with Dental Sealants
Dental sealants form a barrier over the chewing surface of molars, protecting teeth from decay. They are composed of a thin, virtually invisible layer of plastic resin, which is applied directly to the tooth. Though we typically recommend sealants for our youngest patients, adults who are prone to decay or cavities can also undergo treatment. At Czaplicki Family Dentistry in Milwaukee, WI, Drs. Don and Cathleen Czaplicki are dedicated to protecting your oral health. Sealants can help prevent costly future procedures, such as fillings and extractions.
Simple, Cost-Effective Protection
While brushing and flossing regularly can help to prevent cavities, they are not always effective methods of eliminating debris in hard-to-reach areas. Molars are located in the back of your mouth and have a rough, uneven surface. It is easy for food and other debris to collect in the grooves, creating a perfect environment for bacteria to flourish.
According to the American Dental Association, sealants reduce the risk of decay by nearly 80 percent in molars.
A sealant is a thin, protective coating that covers the chewing surfaces of the back teeth. The plastic resin keeps bacteria and acid from settling on the teeth, minimizing the risk of decay and cavities. According to the American Dental Association, sealants reduce the risk of decay by nearly 80 percent in molars.
The National Institute of Dental and Craniofacial Research (NIH) recommends children receive sealants on their permanent molars as soon as the teeth erupt. Typically, the first molar appears between ages five and seven. The second permanent molar generally erupts between 11 and 14 years old. While children generally receive sealants, any patient who is especially prone to decay and cavities may undergo treatment.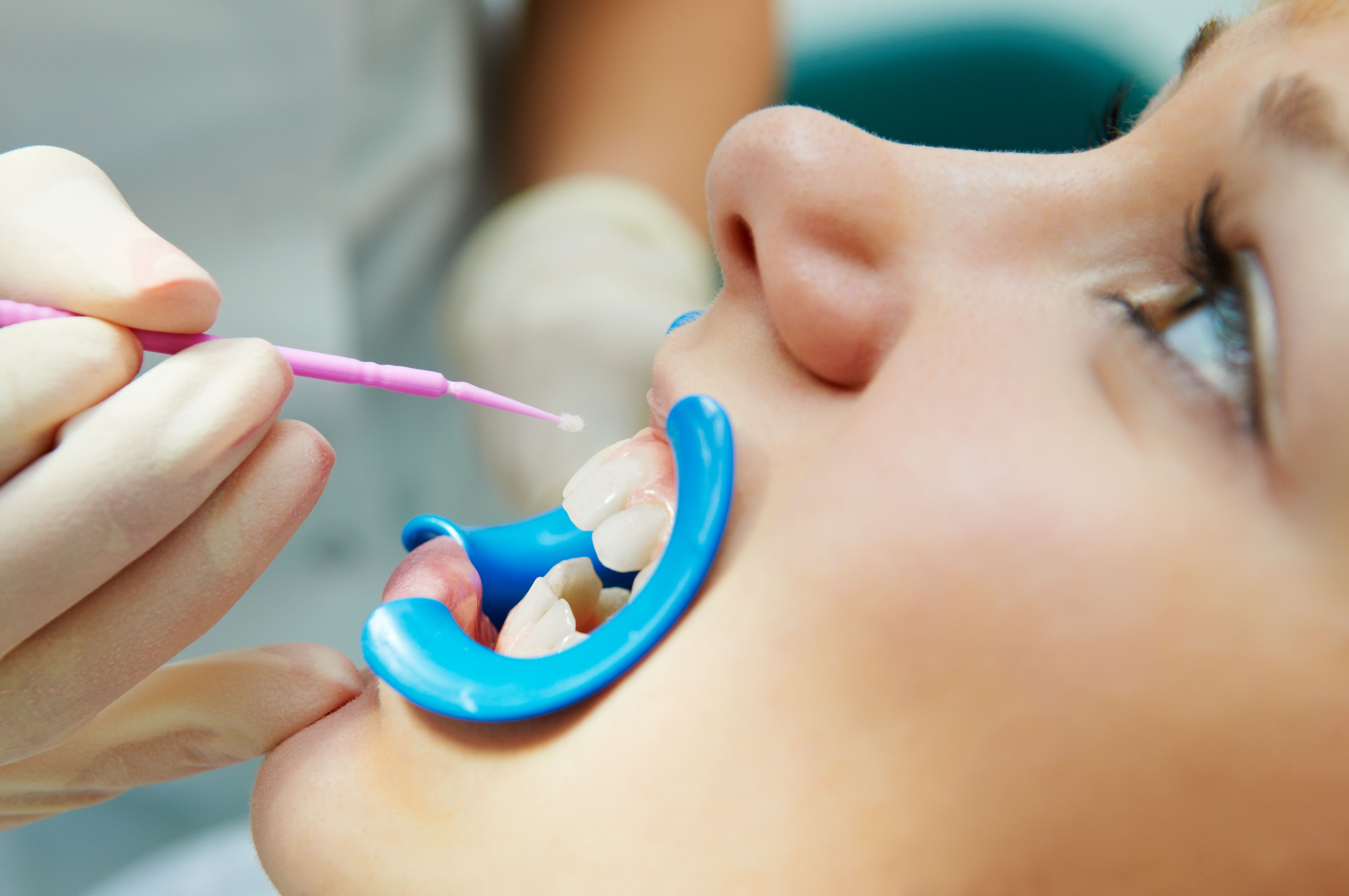 Sealant Application Process
During a sealant placement appointment, a hygienist will first clean the tooth undergoing treatment. The tooth will carefully be isolated using cotton or a similar material so it stays dry. Before placement, Dr. Czaplicki can apply a solution to the surface of the tooth to make it slightly rough, making it easier for the sealant to stick. Once the tooth is rinsed and dried again, your doctor will apply the sealant in liquid form and use a special curing light to harden it in place.
With proper care, sealants can last up to 10 years. It is important to attend regular dental check-ups to make sure your sealants do not chip or wear away. We can repair your sealant with more resin if necessary.
Invest in Your Oral Health
Preventative measures, such as sealants, can help you avoid more costly and extensive procedures in the future. Left untreated, a cavity can lead to severe dental complications, requiring root canal therapy or even extraction. By taking advantage of our preventative dentistry services, you can maintain your oral health and protect your smile.
Protect Your Smile
At Czaplicki Family Dentistry, we are dedicated to helping you and your family achieve optimal oral health. By receiving dental sealants, you can experience the peace of mind that comes from knowing your teeth are protected. Contact our office online or call (414) 427-9090 to learn more about dental sealants and our other services.